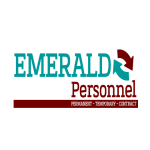 Website Emeraldforjobs Division - Management & Admin
Based In Dublin Office With Occasional Travel To The Galway Office
Are you an experienced Quantity Surveyor looking to join a reputable company?
Do you have experience working for a main contractor on multi-million euro projects?
Our Client a leading Galway based construction company are currently recruiting for Quantity Surveyor's to join it's team, you will be based primarily in the Dublin office with occasional travel to the Galway office and other site locations.
Responsibilities will include:
Conducting feasibility studies to estimate materials, time and labour costs
Prepare, negotiate and analyse costs for tenders and contracts
Visit site as required to ensure that costings are adhered to through the construction process
Valuing completed work and arranging for payments
Cost reporting
Submitting valuations, price variations, final accounts and checking of rates
To be successful in the role you will possess the following skills and attributes:
QS – 3 year commercial Irish/UK experience
Could have recently graduated, but has come from a trade background and understands the process on site
Have excellent communication skills
Must be computer literate
Must have at least 3 years experience within the industry
If you would like to be considered for this role or any other opportunities, please submit your CV